ABOUT US
Foshan Xinmei Ceramics (Linxiang) Co., Ltd. was formerly known as Foshan Xinmei Ceramics Co., Ltd., which was established in 1996 in Guangdong Province. Starting in October 1998, Foshan Xinmei Ceramics Co., Ltd. responded to the call of the country's western development and entered the western region. Seven years of merger and construction of seven enterprises in Kaixian County, Chongqing, Dianjiang County, Chongqing, Zigong City, Sichuan Province, Shuwei City, Sichuan Province, Qingxu County, Shanxi Province, Qingxin County, Guangdong, etc., with a total of 22 ceramic tile production lines The annual output of ceramic tiles exceeds 150 million square meters, accounting for 2.5% of the country's total output.
In 2006, Xinmei Ceramics was deployed in the central region, and then Foshan Xinmei Ceramics (Linxiang) Co., Ltd. was established in Linxiang City, the northern region of Hunan Province. It was the first to settle in Linxiang Industrial Park. The total investment of the project is 250 million yuan, covering an area of 580 acres, and two new high-grade polished glazed tile production lines will be built. Utilizing the advantages of ceramic raw material resources in Linxiang City and the dense population in Hunan and Hubei provinces, as well as the convenience of water transportation in the Yangtze River Chenglingji International Container Port, we will return to the mainstream ceramic tile market.
In 2017, with the implementation of China's "One Belt, One Road" strategy, it merged with the AO "KERAMIKA JSC" ceramic company in Aktobe, Kazakhstan, and registered the TOO "NEWMAY CERAMICS" company. One of the few companies in the domestic ceramics industry to enter the overseas market
The company has passed the ISO9001: 2008 quality management system and ISO14001 environmental management system certification, and has been rated as "Quality and Reputation Double Satisfied Enterprise" by China Quality Miles, and has been awarded "National Service, Quality, Reputation AAA Enterprise" and "Chinese Enterprise Integrity "Outstanding Demonstration Units", "Recommended Products for Engineering Construction" and other honors. The founder of the company, Wu Nanchang, was also named "one of the 100 people who have influenced the ceramic industry in China" in 2011.
With the corporate spirit of "pursuit of perfection, never satisfaction", Xinmei Ceramics adheres to the product style of "interpreting nature and creating fashion", and provides consumers with better products. Become an important member of China's ceramics production industry.
Xinmei, everything starts again!
Diamond Ceramics Co., Ltd. (Kazakhstan)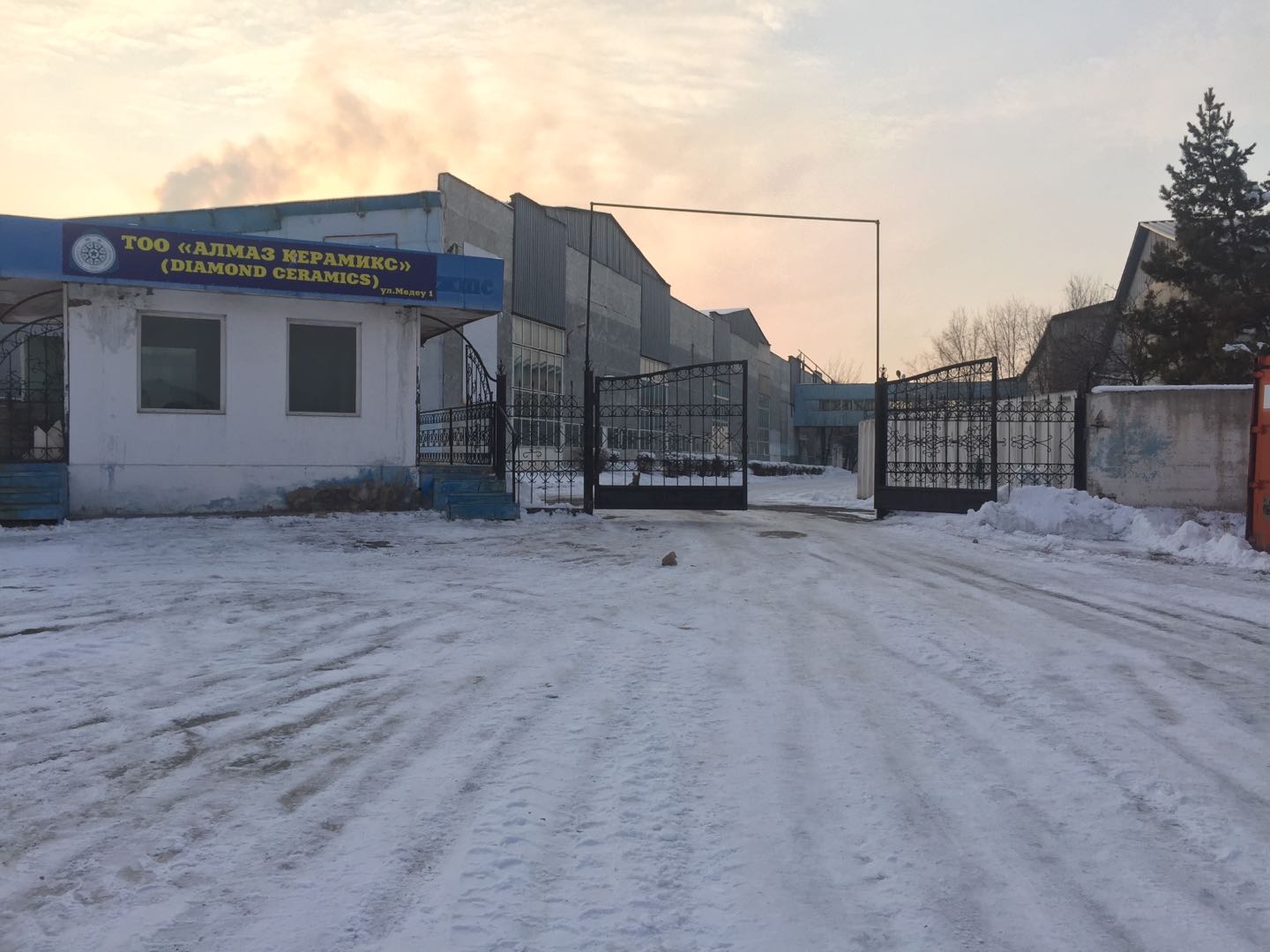 In August 2018, under the guidance of the Belt and Road Initiative, our company boldly went out and newly established Diamond Ceramics Co., Ltd. (Kazakhstan). The company belongs to Chinese Foshan Xinmei Ceramics (Linxiang) Co., Ltd. and is wholly-owned in Taldi, Kazakhstan. Kurgan City invests in construction and is a company specializing in the production and sales of various specifications of high-end wall and floor tiles. At present, it is the only large-scale building ceramic factory in Kazakhstan, with a total investment of 35 million US dollars, a total of three production lines, a daily output of 40,000 square meters, and a total output value of 60 million US dollars. The production line is put into three phases and construction will begin in 2019. The first production line will be put into production in March 2020, producing 600 * 600 antique bricks with a daily output of 8,000 square meters. The second production line was completed and put into operation in July 2020, producing 600 * 600 and 800 * 800 porcelain polished glazed tiles, with a daily output of 12,000 square meters. The third production line was completed in July 2021, producing 300 * 600 high-grade interior wall tiles with a daily output of 20,000 square meters. The construction area of various factories, warehouses and office buildings is about 200,000 square meters.
Original product tiles

Light luxury elegant, high quality service
MORE
News report
Mr. Wu Nanchang, the general manager of Foshan Xinmei Ceramics Group, came to Jingdezhen Ceramics Institute from Foshan, Guangdong, and expressed his willingness to be one of the founders of Jingdezhe...

Read the full text

Foreword: By chance, I met President Wu in Linxiang for the first time, and knew me uninformed. I still wrapped my head in the presence of President Wu, and thought over and over again on the return j...

Read the full text

Shanxi Yangquan Investment, Ningxia Zhongwei Investment, Guangxi Beiliu Investment, Jiangxi Liyang Investment. Recently, people from other provinces and provinces come to Foshan to attract investment ...

Read the full text
MORE
Quality Commitment
In order to ensure the quality of our products, we are more responsible for you.
We are committed to creating cost-effective high quality furniture!
A good tile, let the quality become his inner character!
No. 1 Xinmei Avenue, Linxiang Industrial Park, Yueyang City, Hunan Province

138-0981-8099

403653748

403653748@qq.com
Foshan Xinmei Ceramics (Linxiang) Co., Ltd.

Contact: Wu Nanchang
Mobile phone:13809818099
E-mail:403653748@qq.com
Q Q:403653748
Address:No. 1 Xinmei Avenue, Linxiang Industrial Park, Yueyang City, Hunan Province
©2019 Foshan Xinmei Ceramics (Linxiang) Co., Ltd. All rights reserved
This site makes technical support bytuokekeji